Products and Services
You want guarantees that your FCC BDC Report filings are accurate, defensible and on time. Grant money and FCC compliance depend on it. Certified, licensed, professional engineers utilize the latest analytical tools to map high-resolution terrain and clutter data for accurate, complete reports. RSI will defend the information in the reports and address all FCC challenges on your behalf.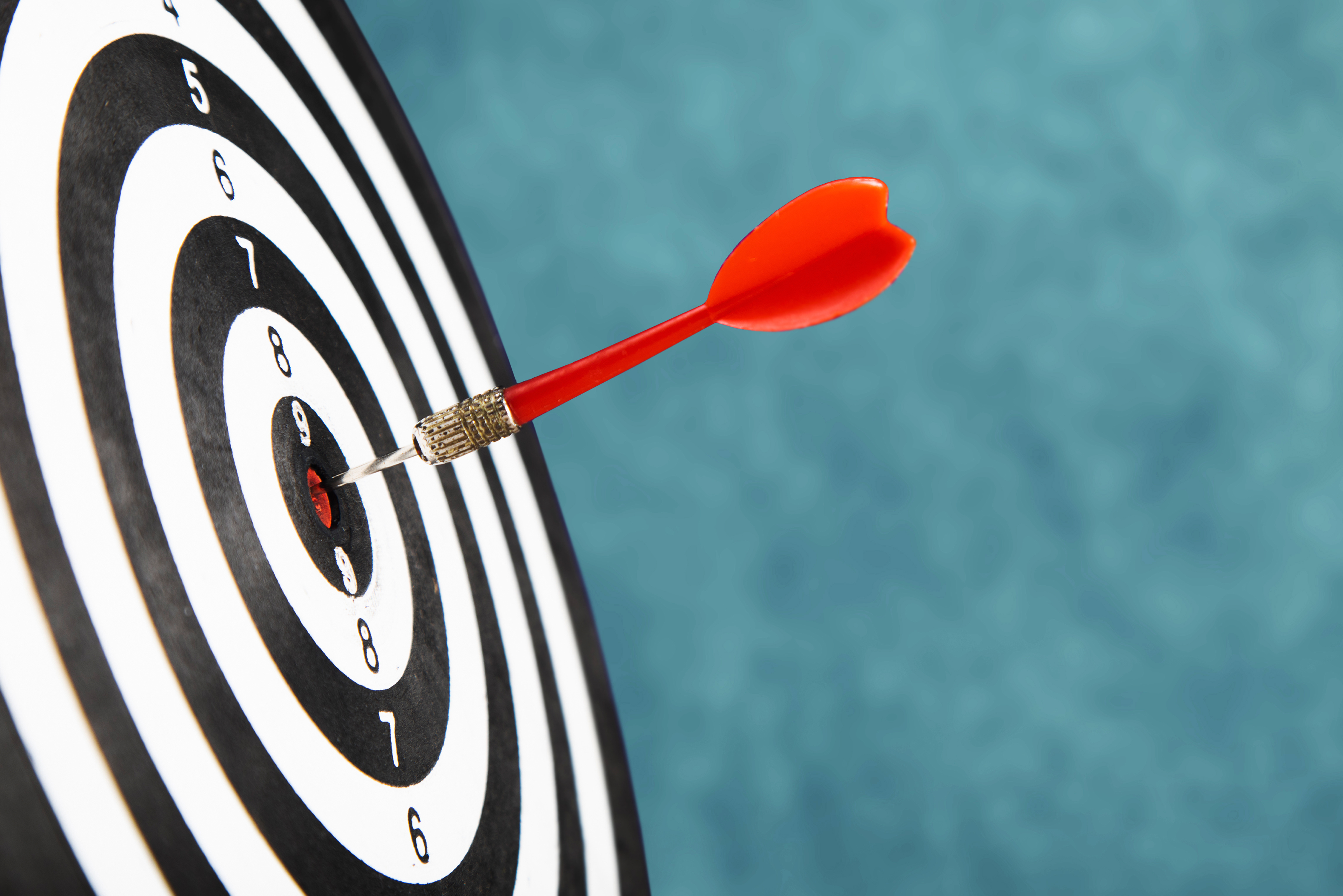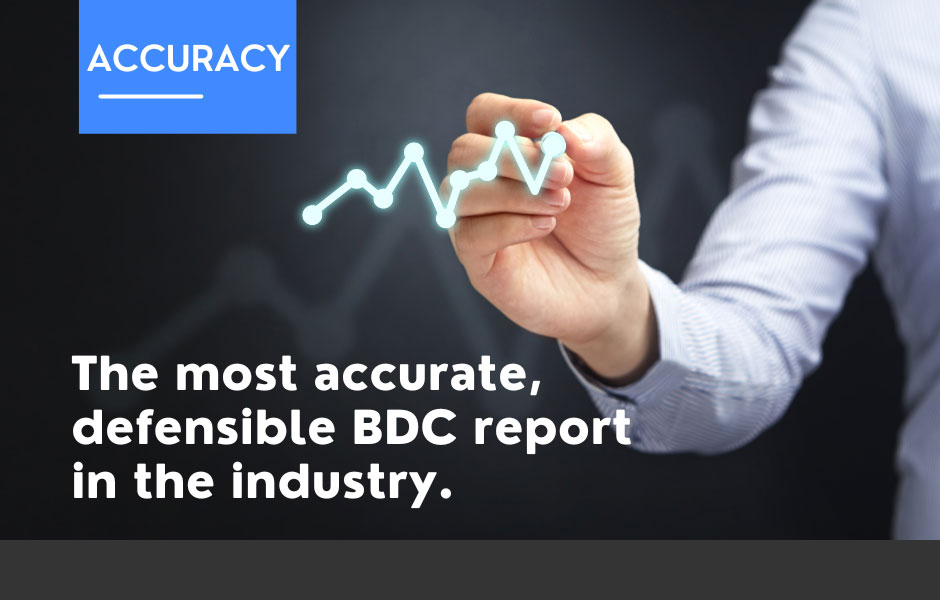 Accuracy
RSI's technology and processes use RF path studies to evaluate every address within each tower's service radius. The maximum speed available is calculated at each location based on the characteristics of the network, tower components and the signal levels required to service advertised speed tiers.
Accuracy is achieved with a combination of 10-meter clutter and 10-meter terrain data. The result is the most accurate, defensible BDC report in the industry.
Clutter: 10-Meters vs. 30-meters
The difference between 30-meter and 10-meter is, you can tell the difference between a grove of trees (30) and a single tree (10), or a house (30) and a storage shed (10). The higher resolution improves the predictability on serviceability. 
At 30-meters, the pixel is a square that measures 30-meters on all sides, making it a box that applies to the terrain. Clutter resolution is based on the size of pixels that are used. Each pixel gets one clutter class and height assigned to the box. When an area has more than one object class (building, cropland, trees, etc.), the predominant class is assigned. 
If there are smaller pixels, as in 10-meter clutter data, a more accurate object class is assigned. We also factor in the losses per meter of assigned clutter. This accounts for the equipment's real "non-line-of-sight" (NLOS) capabilities and provides the highest serviceable address counts at your advertised broadband speeds. The goal is to prevent deep-pocket competitors from over-building in your market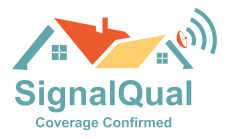 BDC service clients can optimize workforce efficiency by utilizing SignalQual - The exact mapping and address verification tool RSI uses. A qualified salesperson or in-house technician can determine if an installer should be dispatched, resulting in an improved sales cycle and reduced costs. Become an RSI client to receive access to SignalQual to maximize your business operations.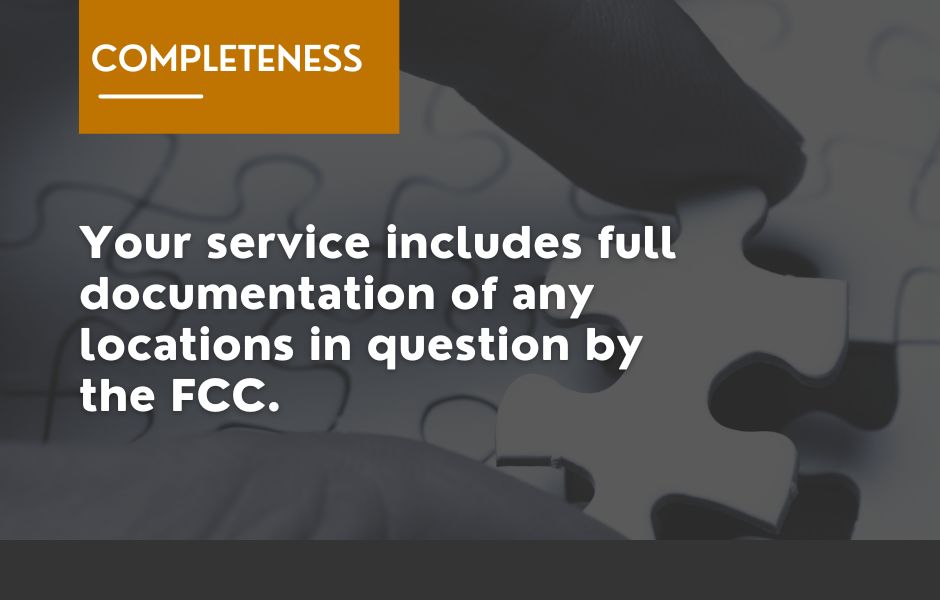 Completeness
RSI provides comprehensive documentation and precise RF study profiles for areas under FCC scrutiny. Our service offers reliable information on serviceability, considering factors such as clutter, signal loss, and distance from the tower for any given address. You can trust us to provide detailed and accurate information.
The website provides RSI clients access to RF path calculation data for every serviceable address. These profiles include all the technical parameters necessary for a successful installation, such as azimuth, best AP, projected signal strength, expected maximum speed of the service package and more.
If you plan a new tower or backhaul link the map can calculate point-to-point profile characteristics.
Authority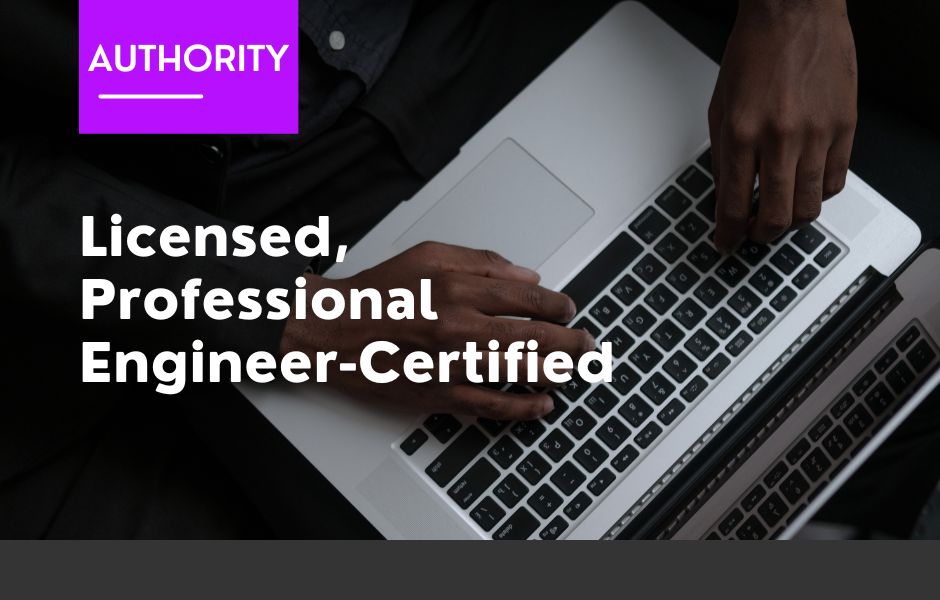 Want to stay current on
filing and policy changes?